nature spa and wellness resort
The idea of the resort is based on maintaining local traditions by adapting them to modern standards, thus opening them up to a wider public. This has guided all phases of development, from architecture to services and the smallest detail.
The two current sauna buildings stay true to tradition in terms of purpose (cleansing the body, mind and soul), but Open AD enhanced aesthetics and functionality. Therefore, the Glass Sauna, for example, is accessible to persons with reduced mobility.
A timely addition in 2020 are the three corten steel and glass cabins. Inspired by the tiny living movement and Japanese ways of life, the cabins are minimalist but packed full of functionality. A pop-up tea table rises from the floor for enjoying herbal tea post-sauna. For overnight stays, a bespoke foldaway bed is easy to operate. Mezzanine level sleeping space makes the cabins suitable for families. All throughout, the dominant materials are wood, metal and natural fabrics like linen. The main hero is the natural landscape outside, which floods through the glazed front of the cabins.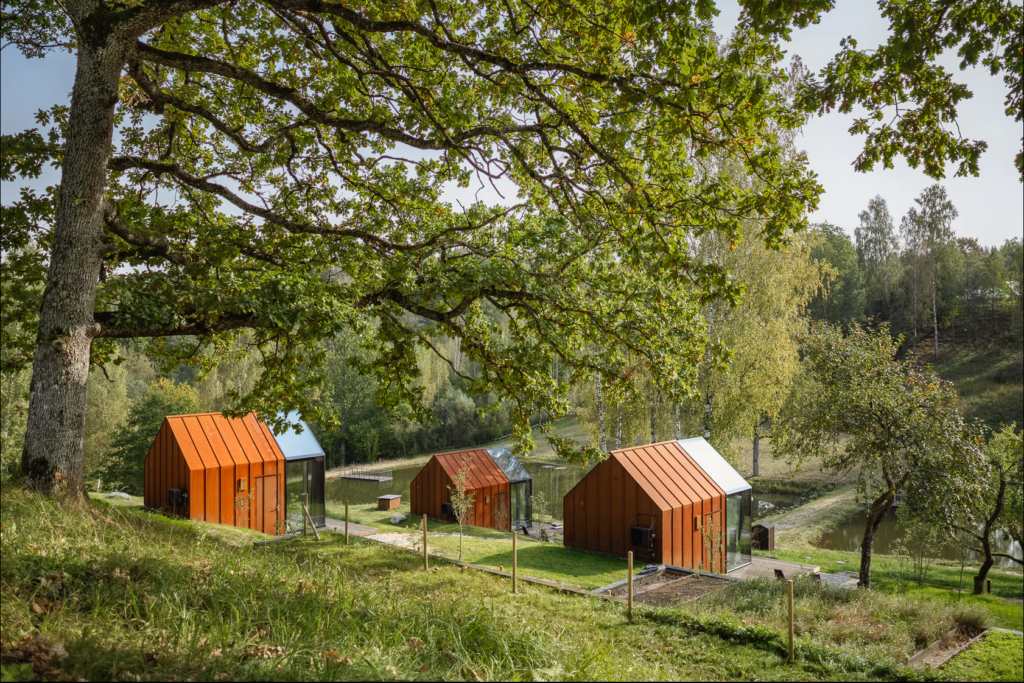 https://architizer.com/projects/ziedlejas-latvian-nature-spa-and-wellness-resort/