affordable homes in greenwich
Peter Barber Architects has created a development of brick housing and a microbrewery at Rochester Way in the London Borough of Greenwich.
Built for the Greenwich-council owned developer Meridian Home Start, the scheme consists of 29 homes that will be available to those working locally at discounted rents.
The homes are arranged along three pedestrian streets that span between Rochester Way and Briset Road in Eltham to create a familiar urban arrangement.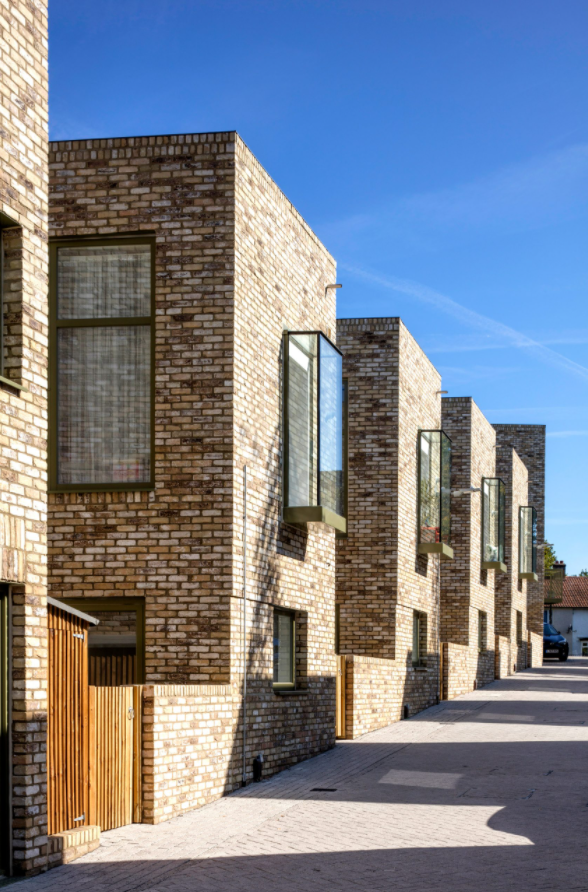 https://www.dezeen.com/2020/11/19/peter-barber-architects-affordable-housing-greenwich-rochester-way/?fbclid=IwAR1dIM4EdzN4FmETRdF55jc0N8NvqX3bo3oNao8n3Du02op85gRLXOuA_7U