gabion walls
Widely used in infrastructure, gabion walls are structures made of mesh metal cages filled with stones. These permeable walls use galvanized steel wire to withstand outdoor conditions. 
The pieces are stacked one by one creating a unit, or wall; each cage is attached to the other by a wire or small steel handle. In general, there are three types of gabion indicated for works with specific characteristics: box, mattress, and bag. Each varies in shape and measurement, but are made up of similar materials.
In recent years, gabion walls have become widely used for a number of functions. Other than it's original purpose — a retaining wall — the structure has been used as a wall for buildings, urban furniture, among other things. Below, we've compiled a list of projects that adopt this structural system.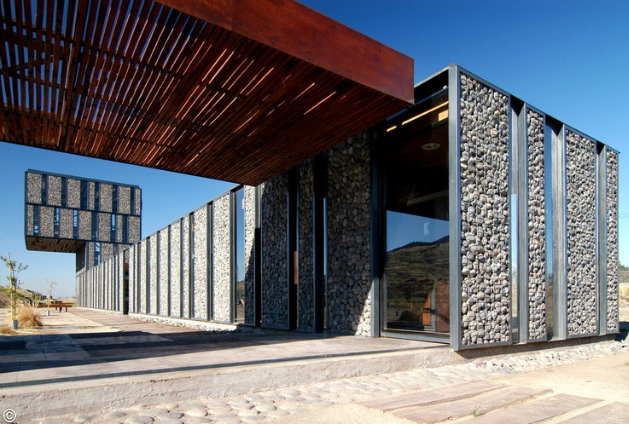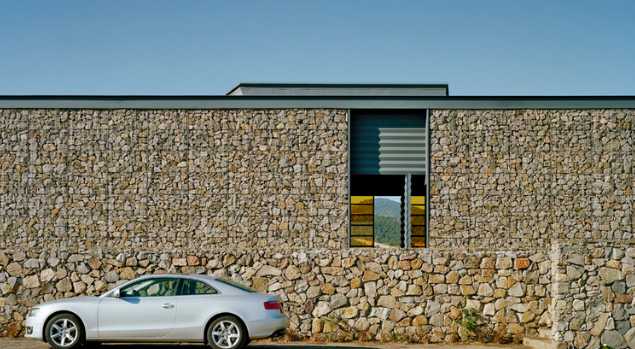 https://www.archdaily.com/903689/the-versatility-of-gabion-walls-from-infrastructure-to-urban-furniture